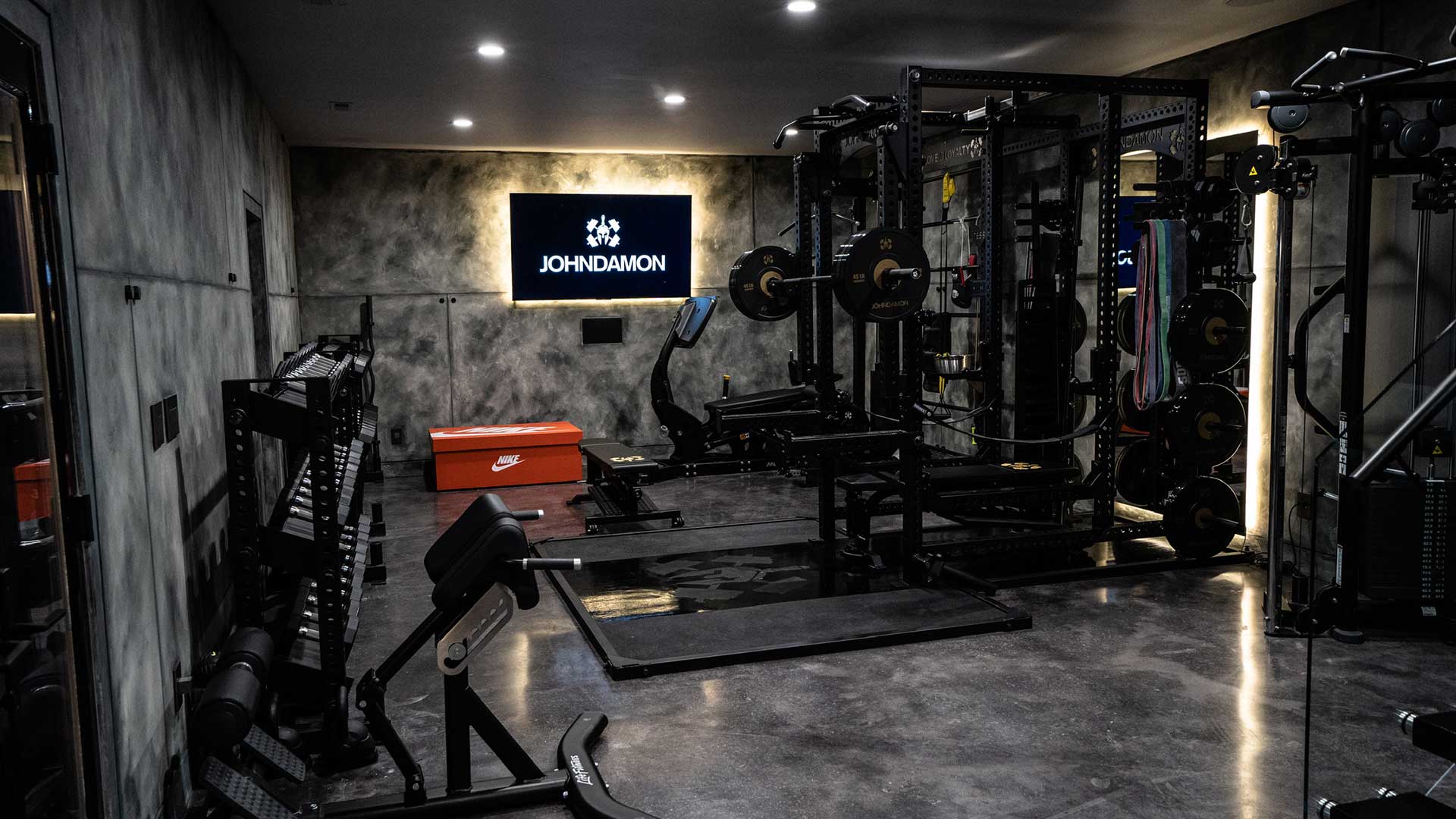 The Cave is John's personal gym in his home and it's perfect. It's Tom Ford meets Fight Club. It's where Bruce Wayne works out when he isn't Batman. And it is where John and his family and friends workout and recover every day.
John knew his gym was going to be an integral part of his family's life in Charlotte that it actually influenced their home search. They chose their home partly because it allowed for the perfect gym layout.
The Cave has a full complement of weight training, cardio, boxing, recovery and entertainment. And designed with a style that is luxury redefined. From the concrete walls to the floating staircase to the custom Nike box to the perfect steam room to the Warhol Leonidas to the grafitti recovery room; there is no detail left unturned. It is the perfect place for the family to support their healthy lifestyle and serves as a showroom for his design business.
The Cave is a showroom for the best equipment and technology in the world featuring Sorinex, Iron Grip, LifeFitness, Precor, Keiser, COLDTUB, Normatec, Thermasol, Legrand wifi lighting and more. It is a perfect marriage of attention to detail and the best of the best equipment available on the market today. It sets the standard for today's luxury home gym.